Shown herein is an account of
Agents Skyframe and
KaptainKlutz's heroic ascent of

the Water Tower.
Anybody looking for the Hellingly Hospital site and unfamiliar with its location will be assisted by the sight of the water tower; head and shoulders above any of the other many buildings in the complex, it stands solemnly against the skyline and is visible for miles around the surrounding countryside.
And this was exactly how I first saw it; I was unfamiliar with the area as we approached the outskirts of Hellingly and just glancing to my left there it was, towering majestically above the trees, that first sighting had a profound impact upon me, from that point on "Hellingly" was the Water Tower; true, there is a multitude of other fascinating buildings all with their individual characters and charm, but in my eyes nothing comes close to the charismatic and aloof Water Tower - it is the hub of Hellingly.
But such is my nature that looking is not enough; despite what I had recently read on one of the Urbex sites about the dangerous state of the timber within the structure, I had become hellbent on scaling it as far as I possibly could.
I kept pretty tight lipped about this secret objective; after all, I'm no lightweight and what I had read on the Urbex site was extremely discouraging (this turned out to be rather melodramatic on making the ascent), and it wouldn't have looked good in the eyes of the team if I had been crowing on about climbing the water tower only to bottle out at the foot of the first flight of stairs.
As things turned out it all happened rather spontaneously; there is so much to take in when exploring Hellingly due to the enormity of the place, so I was mildly surprised when I found myself within the ground floor of the tower not too long after our arrival; "That wasn't so difficult" I remember thinking, I had it firmly in my head that the whole structure would have been sealed off, but I was wrong.
At this point there was no talk of making an ascent; the team were still boggled by the magnitude of the site and the concensus at that point was to keep moving which we did. However, I could not resist a backward glance at the first flight of wooden stairs with three (I think) central treads missing as we moved on, my mind was already trying to figure out a way to overcome this obstacle. I had no idea at that point that I would have the opportunity to put it to the test later on.
There was no firm intention to return to the tower that I am aware of but return we did, two or three hours later I would guess, but even then none of the team suggested an ascent. I was once again looking at the missing treads on the flight of wooden stairs and pondering the possibility of using a low wall alongside the flight as an interim step when Agent Skyframe took the initiative and did exactly that. In no time at all he had made it to the first landing.
I have to hand it to Skyframe; he had the courage to make the first move whereas I hadn't, but I was not slow in following and soon joined him on the first landing.
From this point on things became decidedly more treacherous. What's going through your head when you do a stunt like this is that there is an element of danger in scaling even the most well maintained structure, but this place had been abandoned and decaying for about fifteen years so there was no way of knowing how advanced the rot was within the timber stairs and landings, and this was further exacerbated by the wall to wall carpet of pigeon droppings every step of the way.
It seemed the original staircase between the first and second levels had been taken out, for in its place was an ordinary aluminium builder's ladder, but this at least was sound enough and paved our way to the second level.
The original wooden staircase between the second and third levels appeared to be in a reasonable state of repair with all treads present and correct, and Skyframe and myself had no difficulty in attaining the third landing.
It was at this juncture however that I had a really humbling experience; I haven't spoken to Skyframe about it as I suspect he may be made of sterner stuff than me, but this is what happened next.
As I clambered onto the landing, Skyframe warned me about a pigeon nesting on the floor, and there she was, pure white (could well have been the Peace Dove) nesting on the floor beneath one of the windows, and clearly visible protruding from beneath her crop was one of two newborn chicks, and it was quite obvious that despite our unwelcome intrusion mum was not going anywhere.
The poor creature was obviously paralysed with fear at our presence, but she was in no way going to abandon her chicks and sat resolutely on her nest watching our every move. I had already decided I was not going to hang around as I felt we did not belong here; this glorious old building that once served a function fundamental to the site's needs had now been given over to a pigeon sanctuary, and this beautiful looking bird had put her trust in the place as a safe haven to raise her young, so who were Skyframe and myself to deny her that right?
We had already quickly assessed the badly rotting and damaged staircase to the fourth level; Skyframe is a good deal lighter build than myself and he was not prepared to risk it - what chance would I have had?
Before the downward descent however, I was keen to get a couple of pictures to testify that we had made it to the third floor; this entailed removing my backpack to get to my camera, and as I did so the flurry of movement caused mum pigeon to emit a low murmuring sound, a clear sign that she felt her life was in danger but still she refused to leave her nest. I could not take the pictures quickly enough; I limited myself to taking a couple through the adjacent window and one of this very brave pigeon who faced the camera unflinchingly - bless her.
Skyframe then led the way back to terra firma which was without incident.
Initially I was euphoric about making it as far as level three, but pretty soon the euphoria was replaced by a feeling of having been cheated. I know of people who have made it to the top and I had failed to match their achievement, which does not sit well with me; I hate being beaten.
I have not discussed this with Skyframe so I have no way of knowing if he would be prepared to accompany me again when we are better equipped to deal with the hazards on the upper levels. I do know that I cannot be at peace with myself until I have fully explored the viabilty of a second attempt at reaching the summit; however, unless any other Urbex adventurers have been to the third level of the tower since our ascent, at least mum pigeon will have reared her young without further human intervention and will hopefully have flown the nest by the time any of the "Ghost" team may appear back on the scene!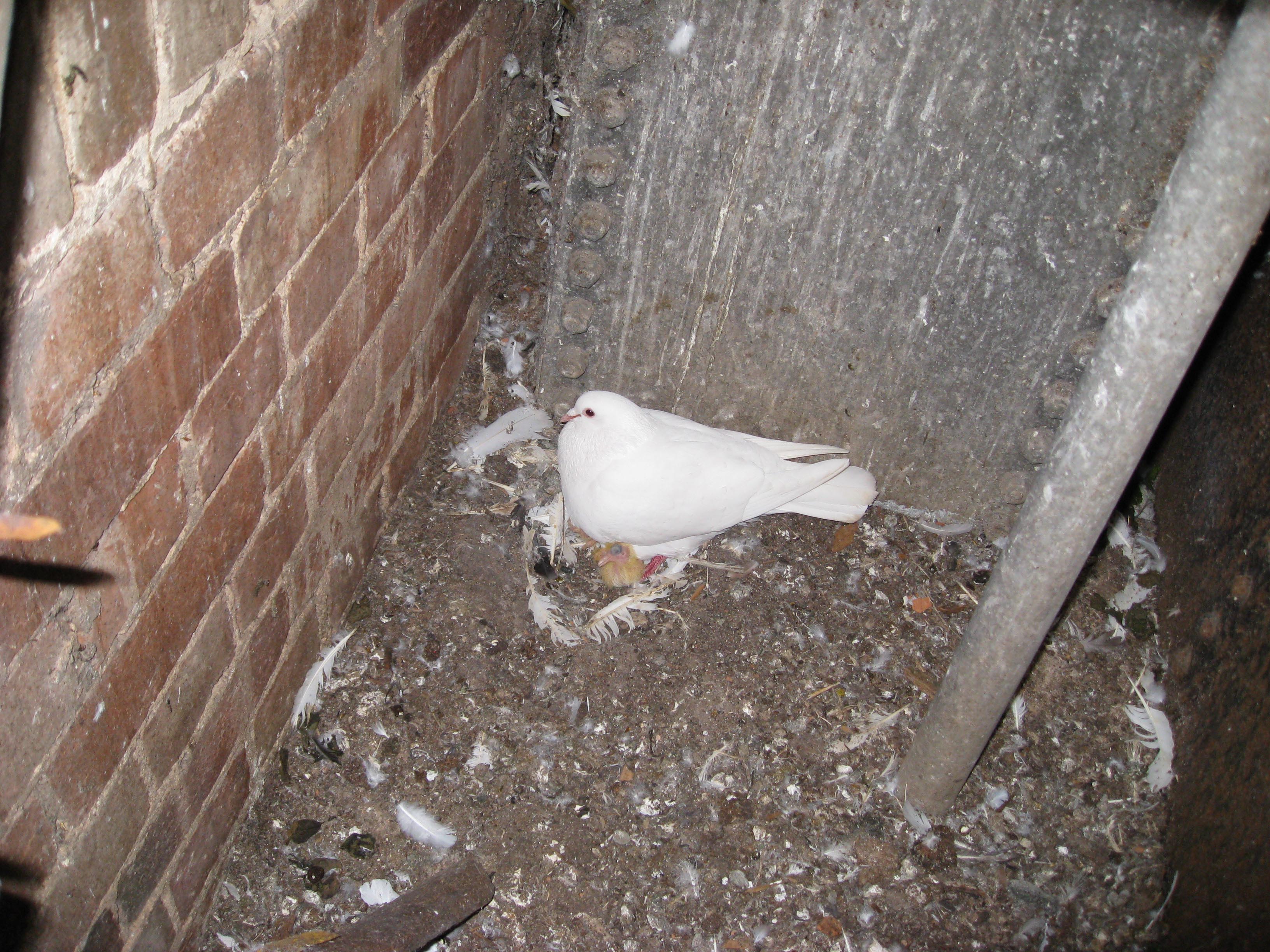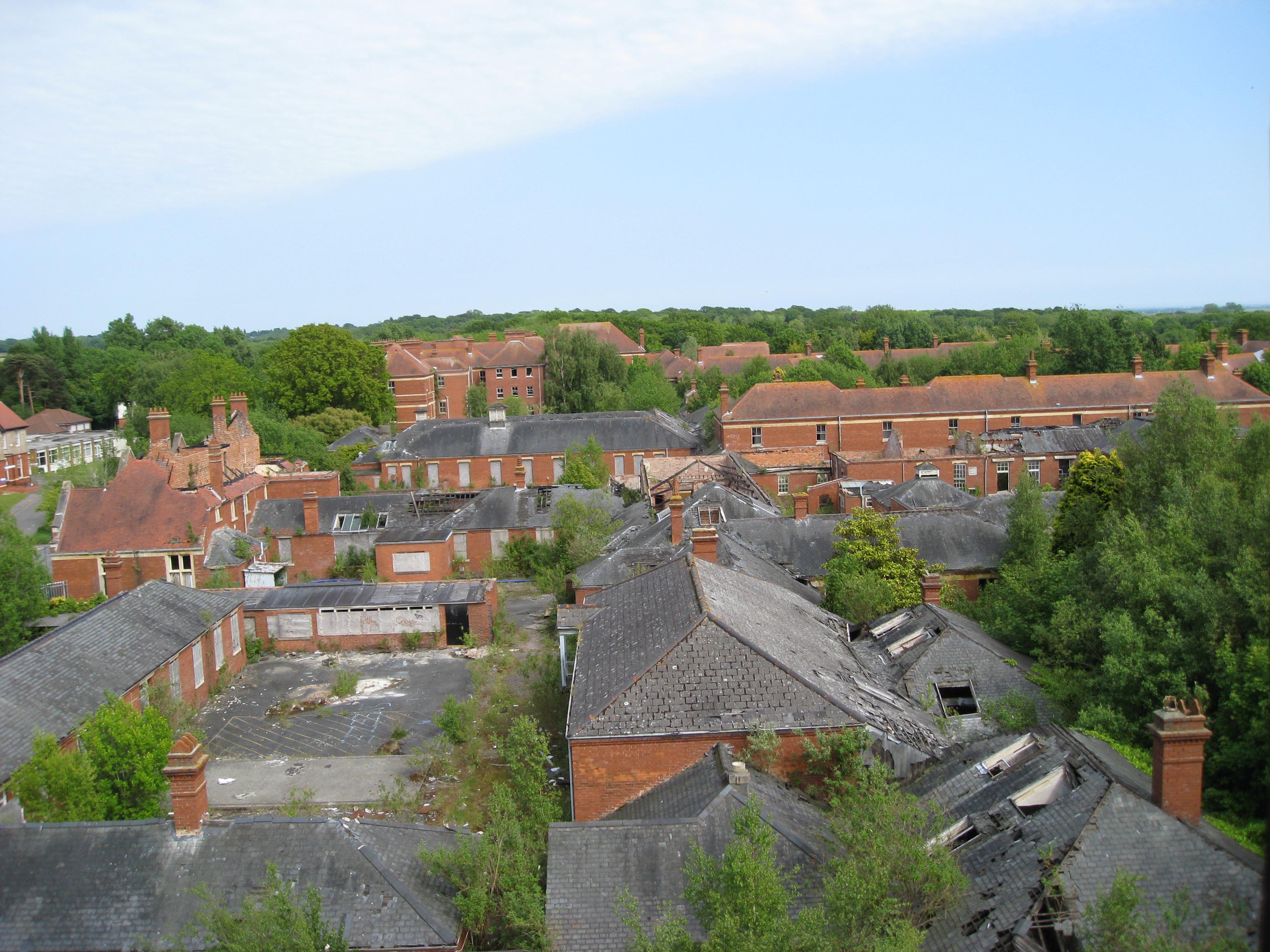 Do you like what you have seen here?
Sign the Guestbook or leave a comment below.

Use the scroll bar on the right to scroll through the comments then click on "leave your comments here" and/or type what you wish to say in the box.