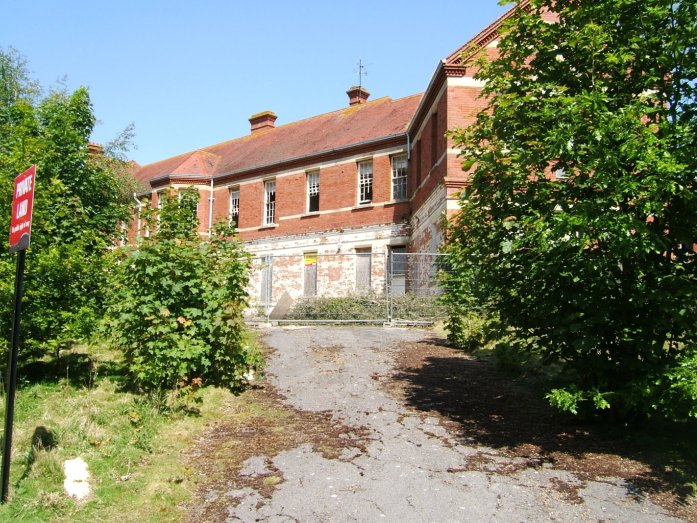 The team made sure that ALL Fire Door instructions were strictly adhered to at ALL times...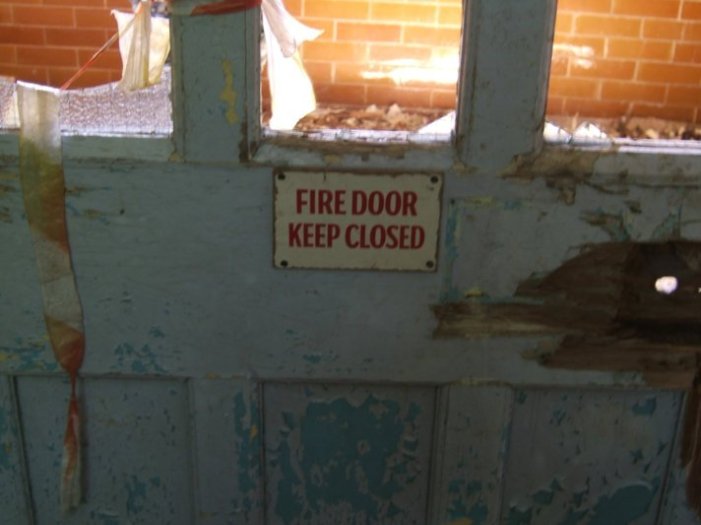 One of the very few lavatories still intact. Can I have a 'P' please Bob???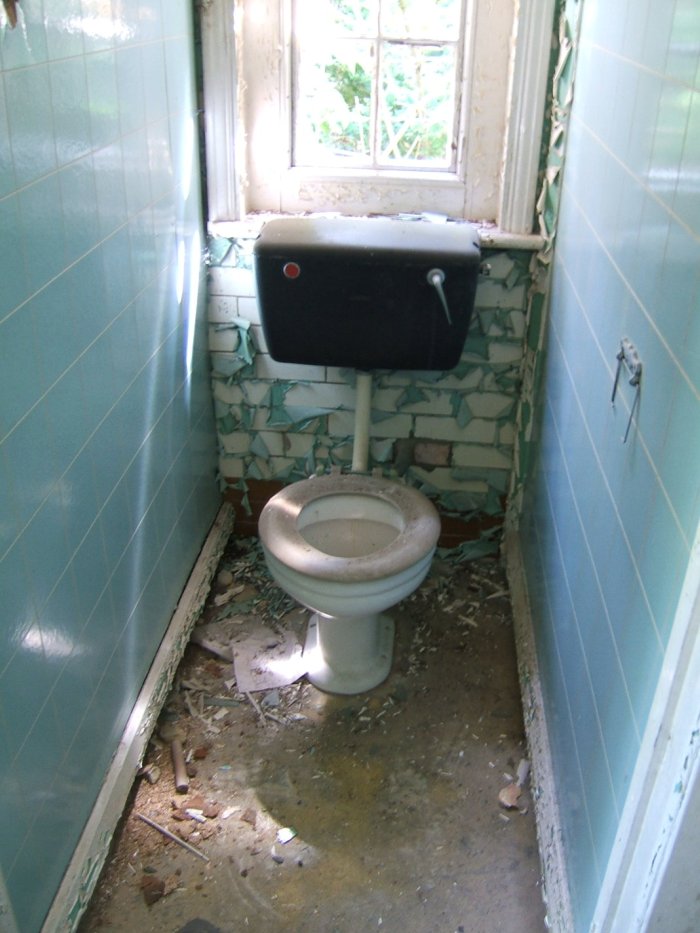 View from the 1st floor...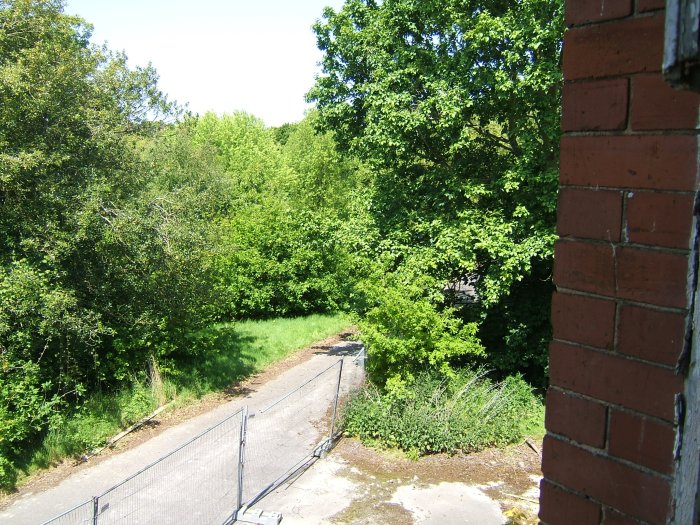 Quite why these doors had been 're-panelled' and refitted with handles was another mystery for the team to unravel...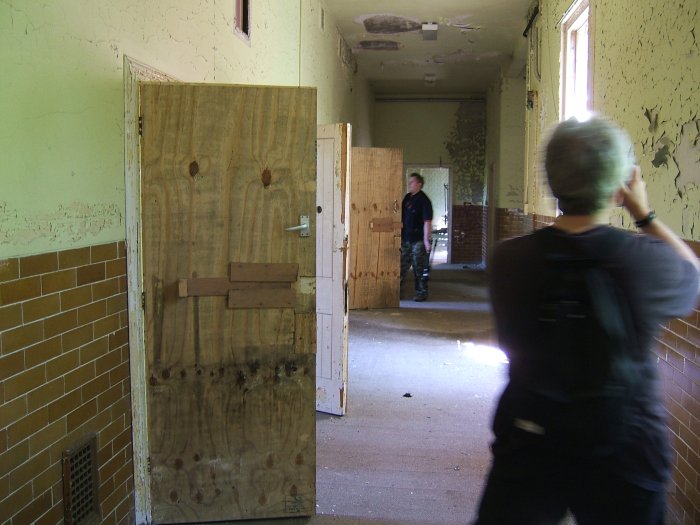 From time to time the team came across various pieces of equipment which had been literally abandoned to the elements etc...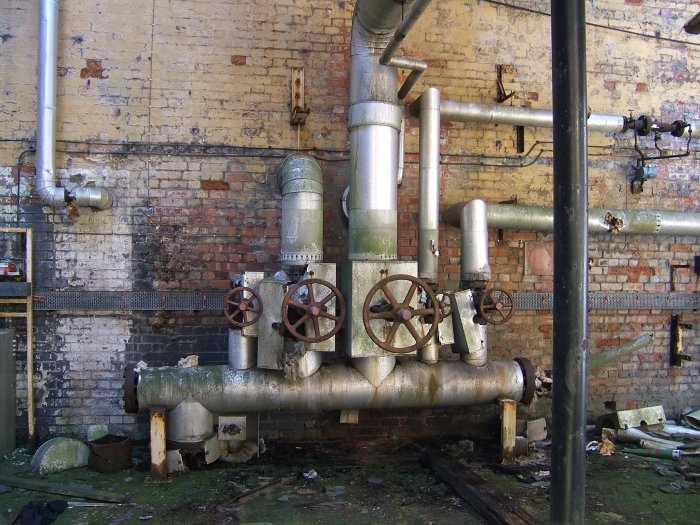 The pipes we hear them calling; to the point of EXHAUSTion....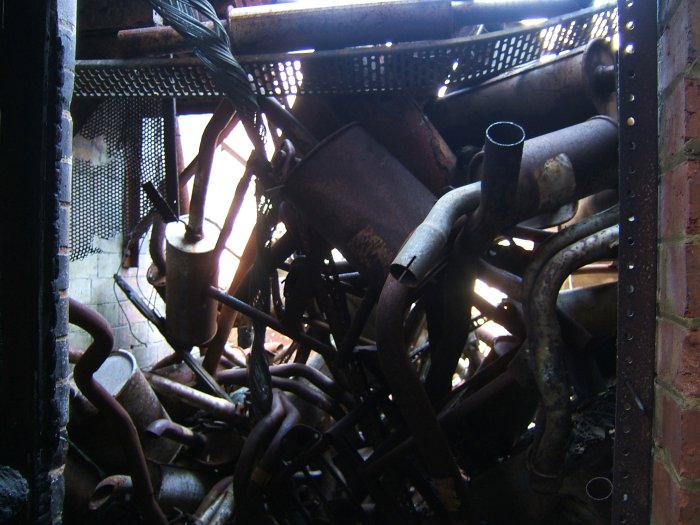 One of the many tunnels at Hellingly. Letters and numerals could be found on walls at various locations. The team assumed that these were made by surveyors...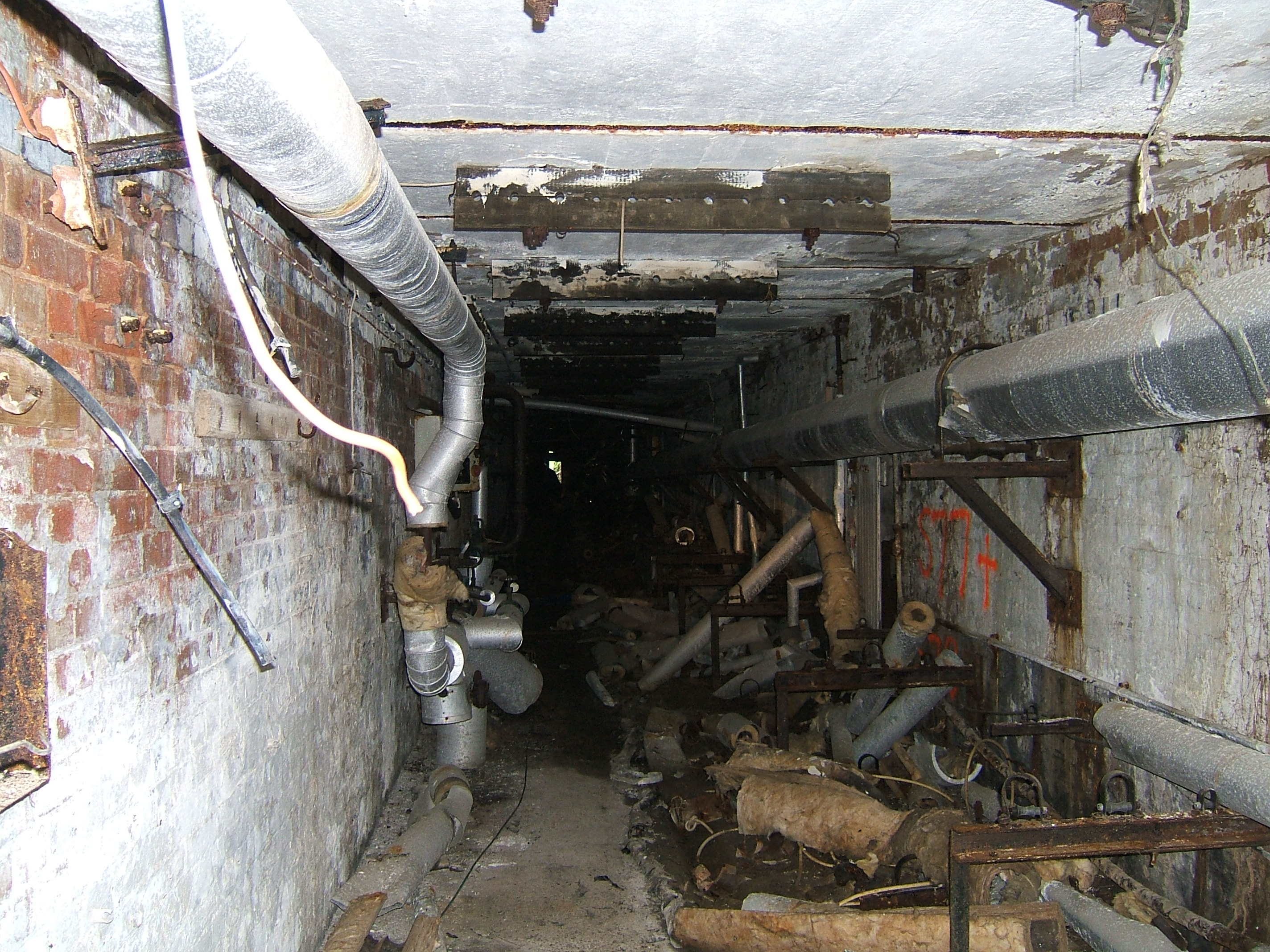 An indoor garden, naturally inspirated. Ground Force, eat yer hearts out...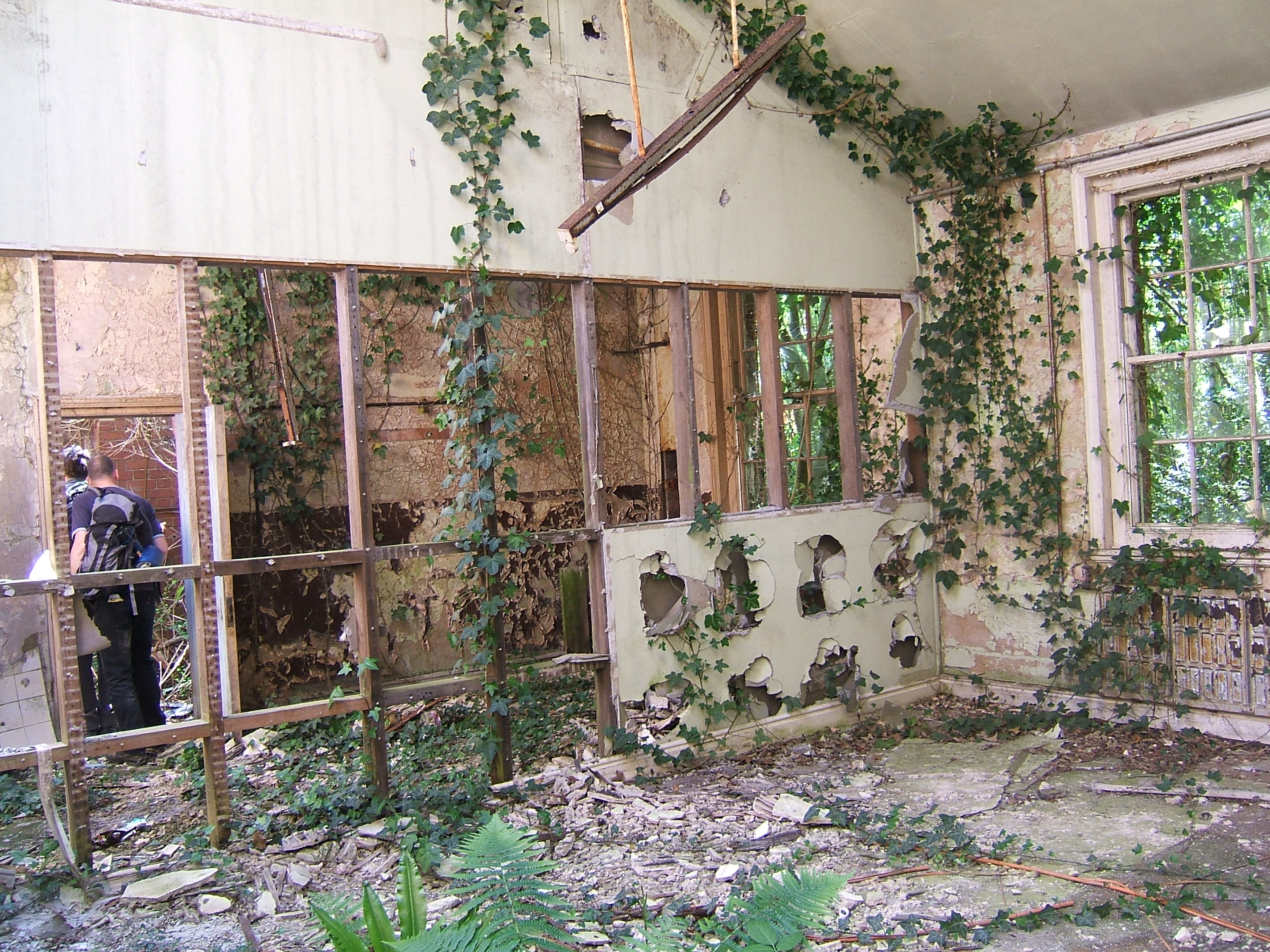 Was something or somebody awaiting the team's arrival? Very spooky...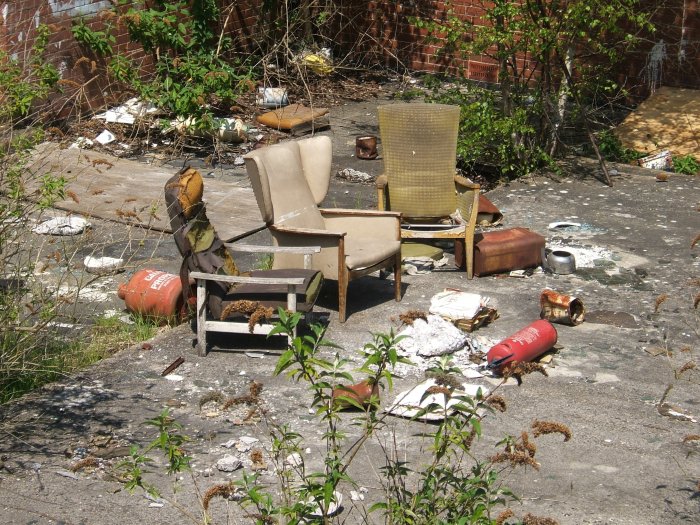 Ghost snapping Agent Holmbush snapping Ghost. Another mystery for the team to unravel was these apparently discarded items of clothing...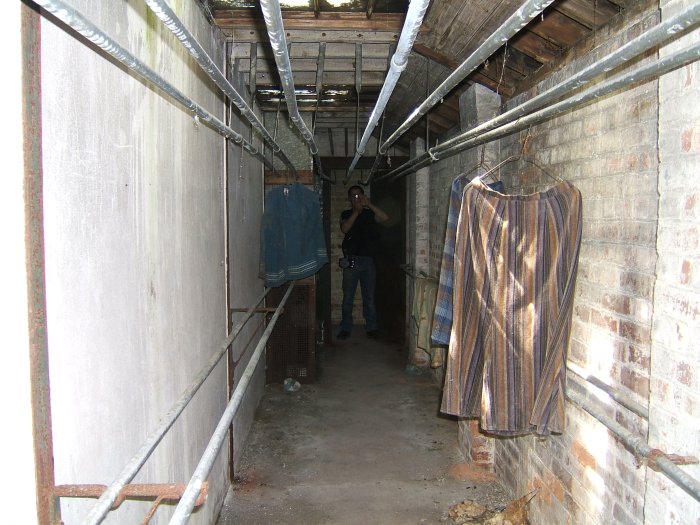 The Inspector could not be found. Was it he who was behind the mysteries that the team were encountering???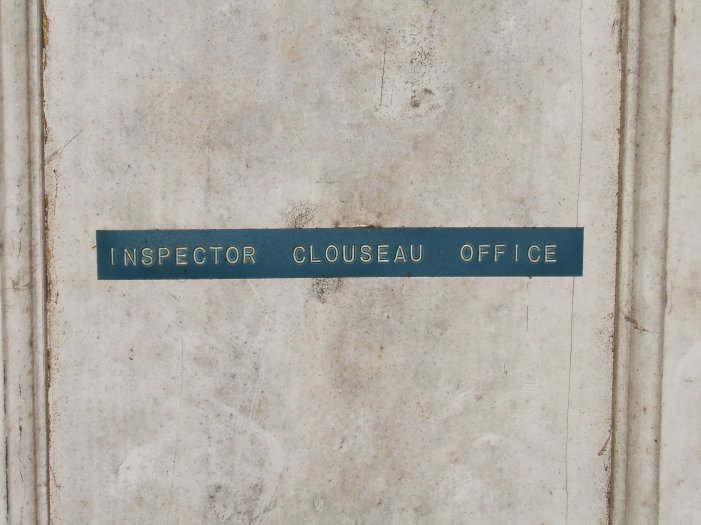 Do you know the piano's on a trolley? You hum it son, I'll sing it. Amazingly it was still playable!!!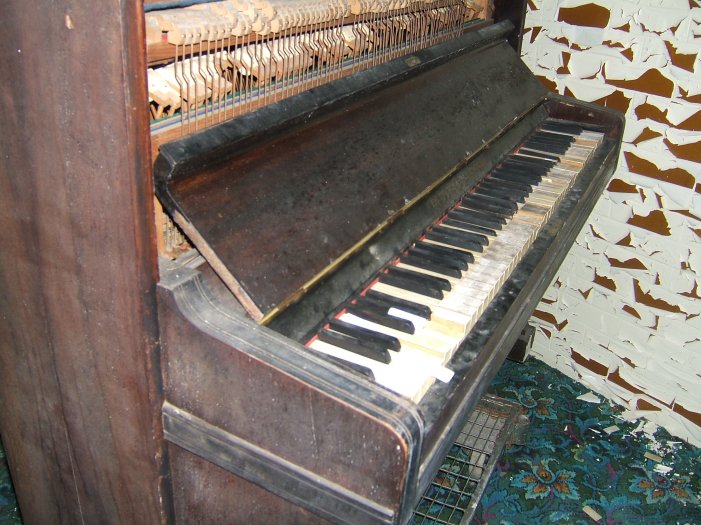 The Main Hall. Still relatively intact...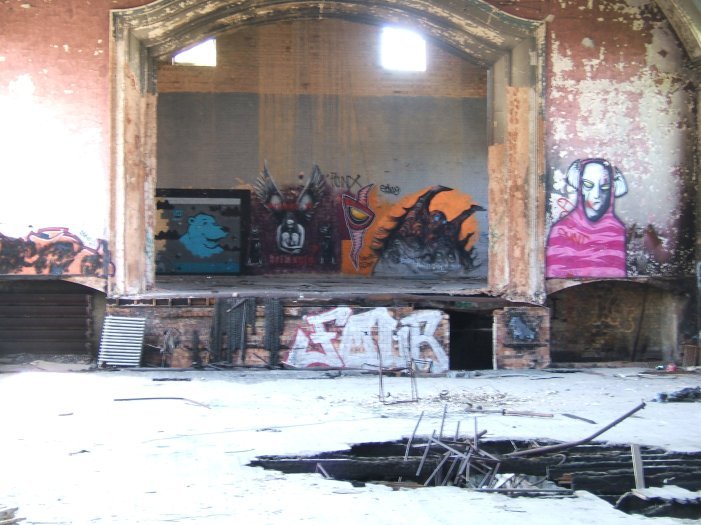 Another shot of the Main Hall taken from the front of the stage. Agent Bugler is checking the extent of arson damage...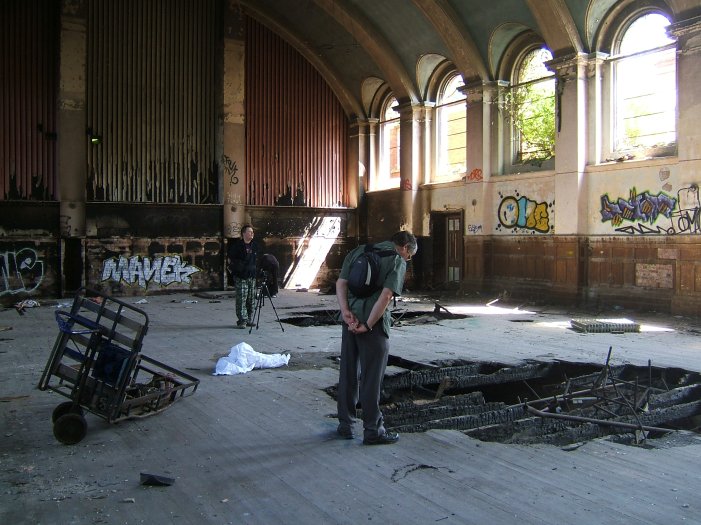 The remains of one of the stained glass windows. Most of the others were non-existent...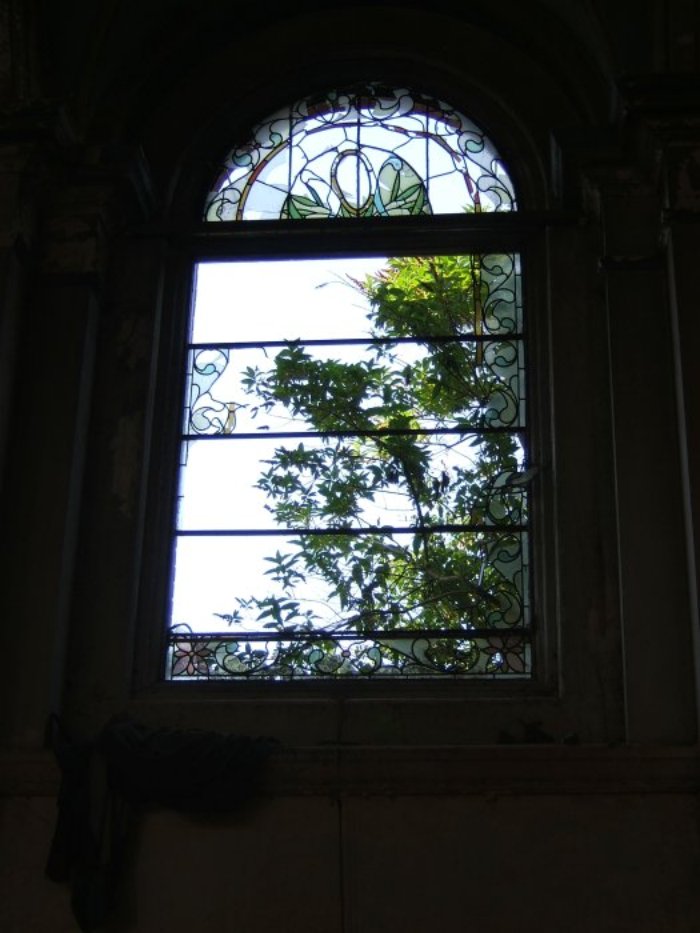 Inside the Water Tower. This was where an intrepid team member achieved his personal zenith...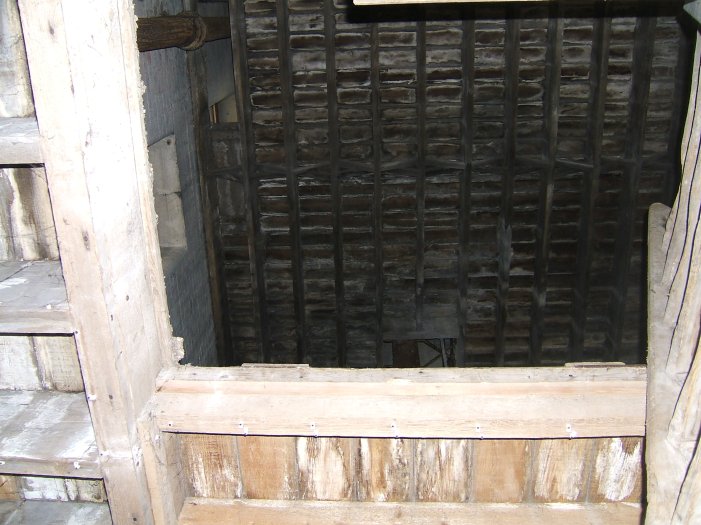 The Water Tower in all its glory. This wonderful structure should be retained. Developers etc please take note...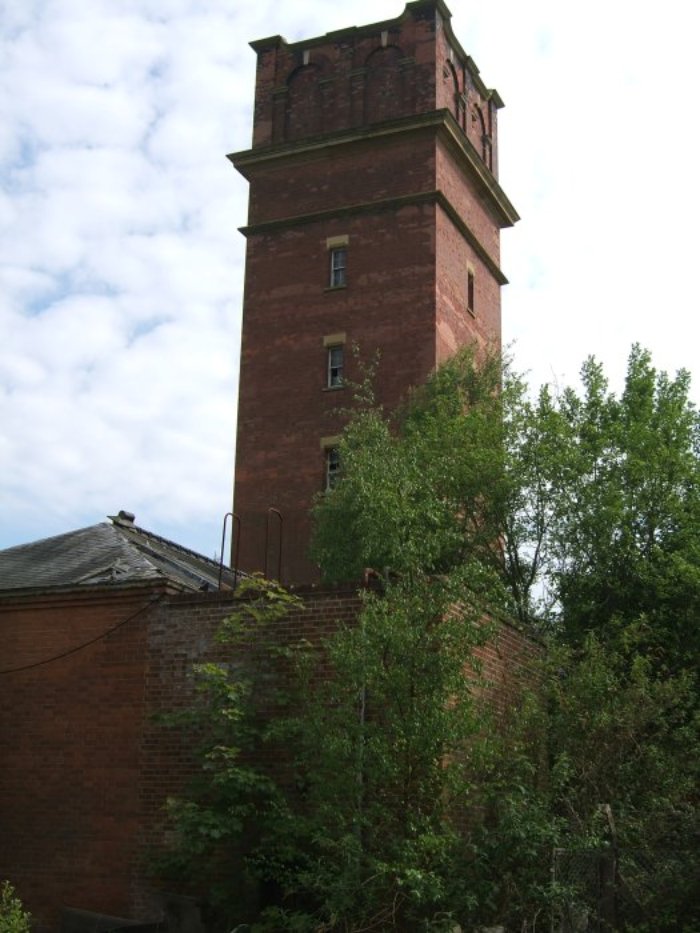 These two pictures are reminders of the Tramway which ran from the Hospital to Hellingly Railway Station until 1959...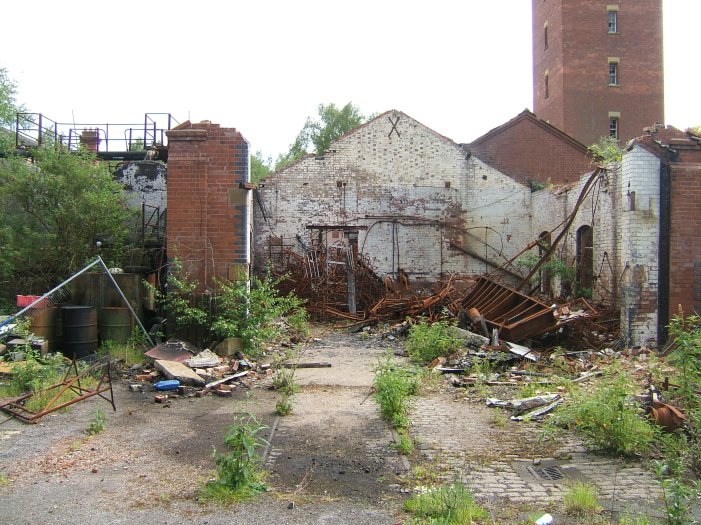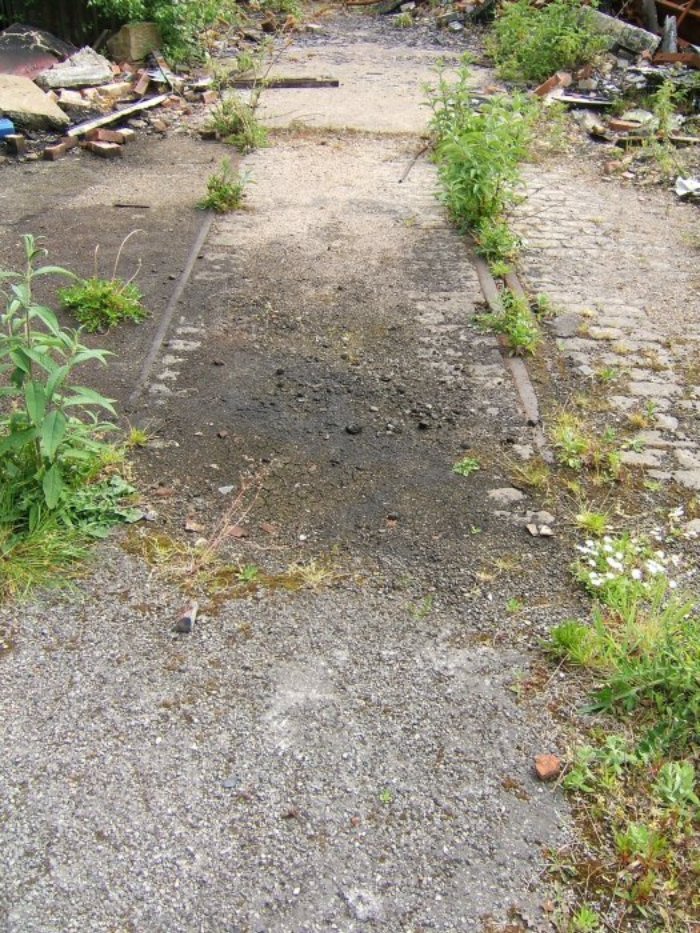 The way out... until the next time, perhaps...