The Tram53 Project
A regular member of our team, Guy Hall, has found the last tram ever to run on Brighton Corporation's tram lines!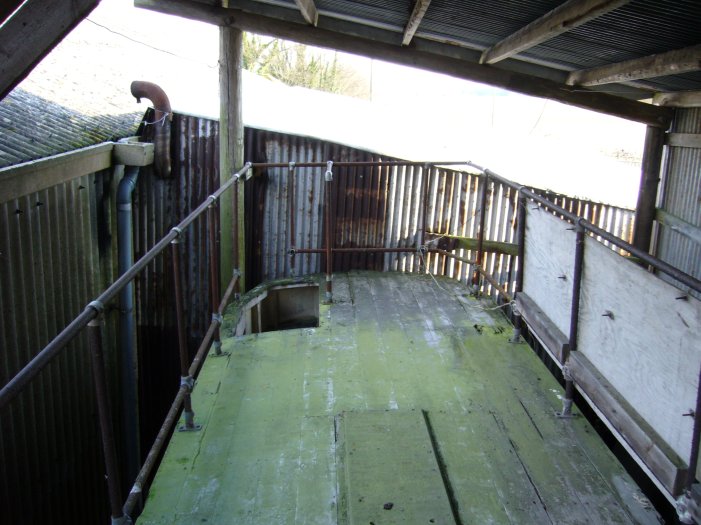 ABOVE: The top deck, with handrails and decking in surprisingly good condition.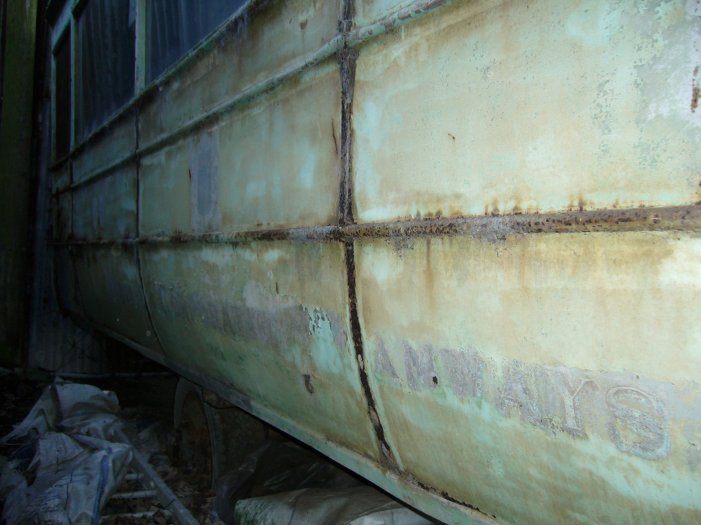 ABOVE: The nearside of the car offers a tantalising glimpse of the past - the Brighton Corporation Tramways coachwork and crest are just visible in this photo. Wonderful!
BELOW: The nearside access for the car and frontage is seen here. The sapling in front gives a good indication of how long Tram 53 has lain here.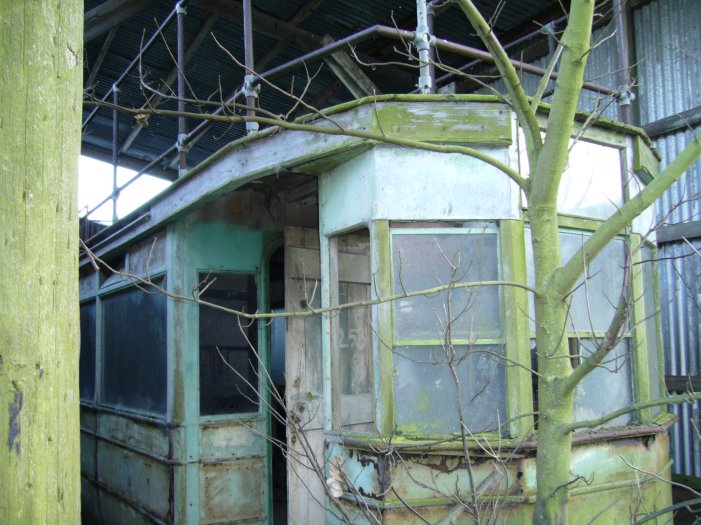 Having sat dormant since the last time it was on show to the general public at Brighton Corporation's 85th Anniversary celebrations in 1986, Guy finally managed to track down the elusive tram, stored in a barn hidden deep in the Sussex Countryside.
Guy has been in conference with the tram's present owner with a view to restoring it to its original running condition and informs the "ghost-trains" team that it is generally in surprisingly sound condition. Consequently, there is a fantastic opportunity to attempt to restore the old girl and Guy is in the process of gathering volunteers who would be interested in helping him with his awesome quest to see Tram 53 ride again.

E-Mail the Tram53Project


Visit the Tram53Project Blog Site
**************

Do you like what you have seen here?
Sign the Guestbook or leave a comment below.

Use the scroll bar on the right to scroll through the comments then click on "leave your comments here" and/or type what you wish to say in the box.