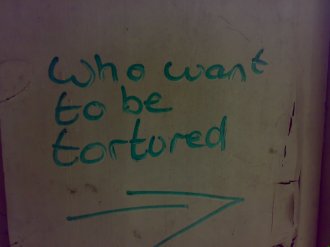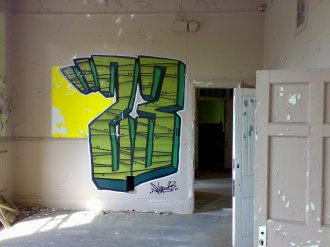 ********************
THE BLUE ROOM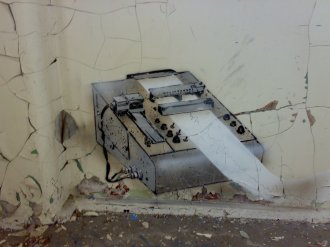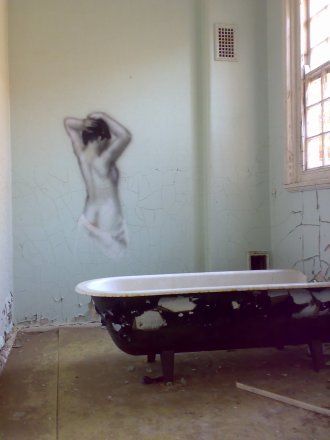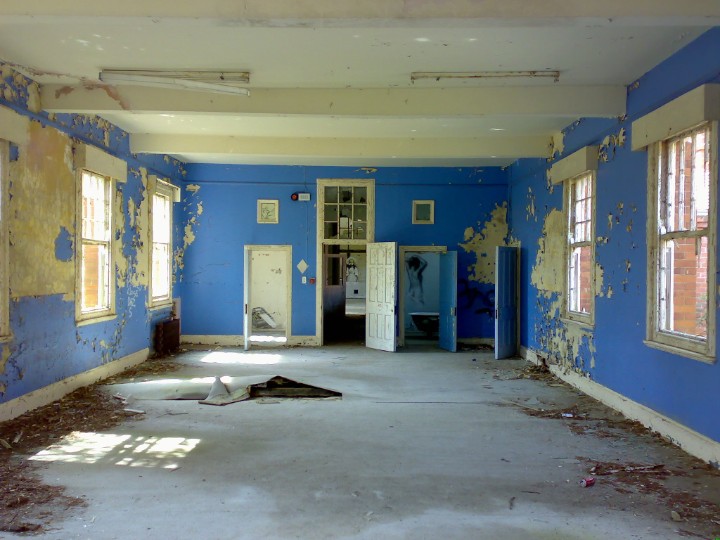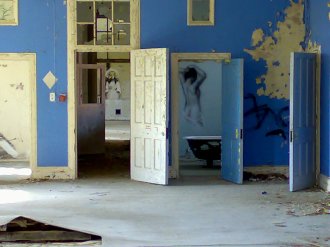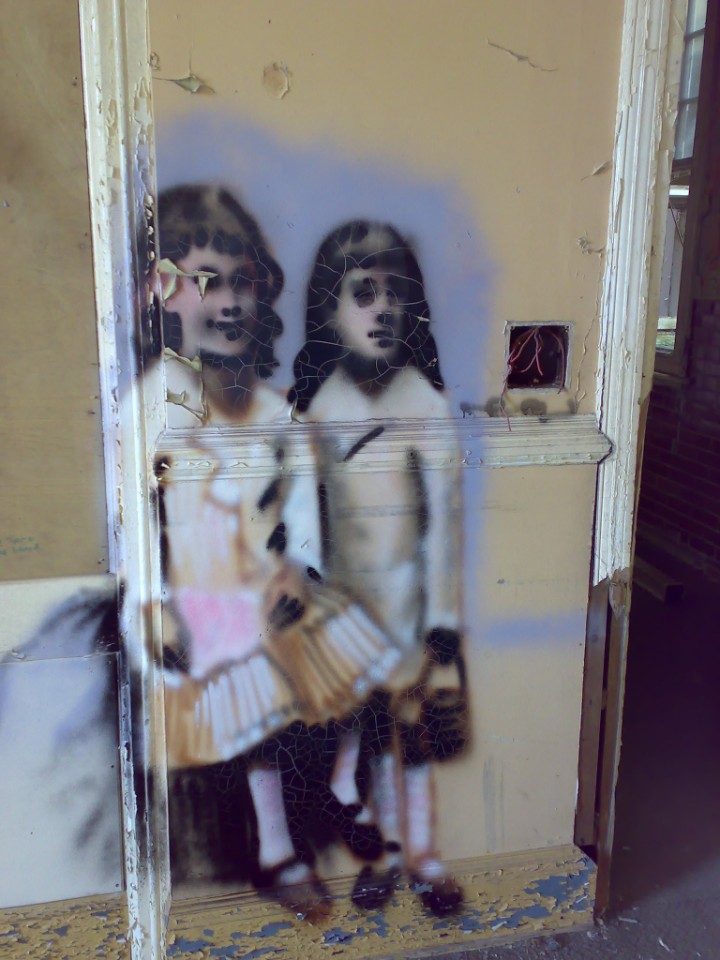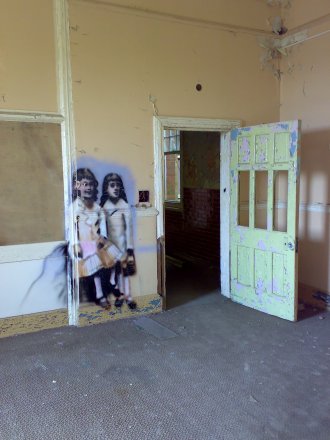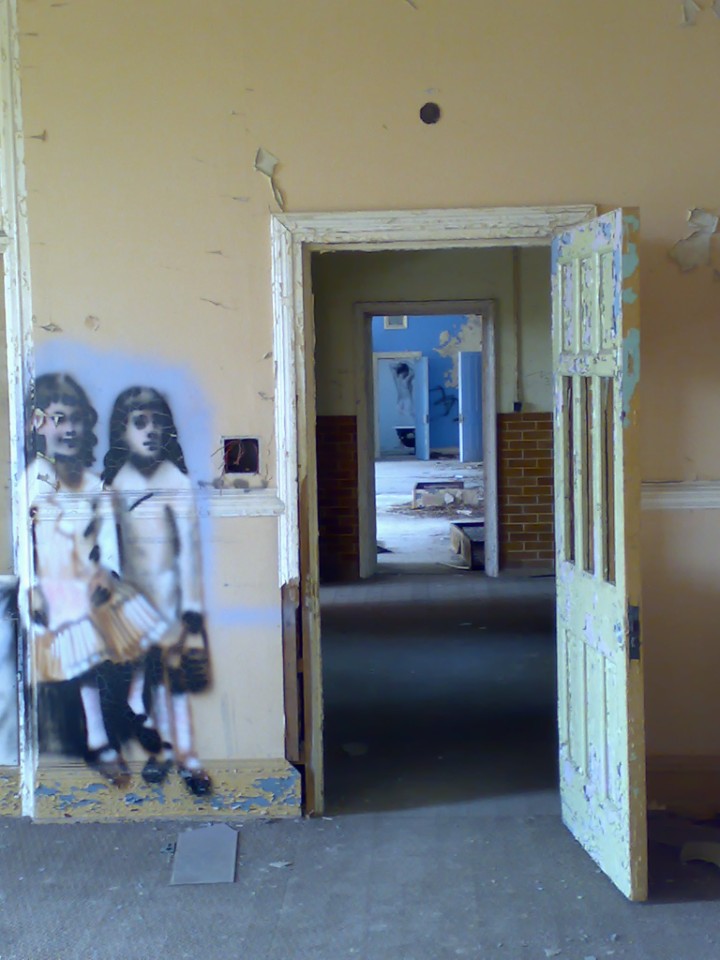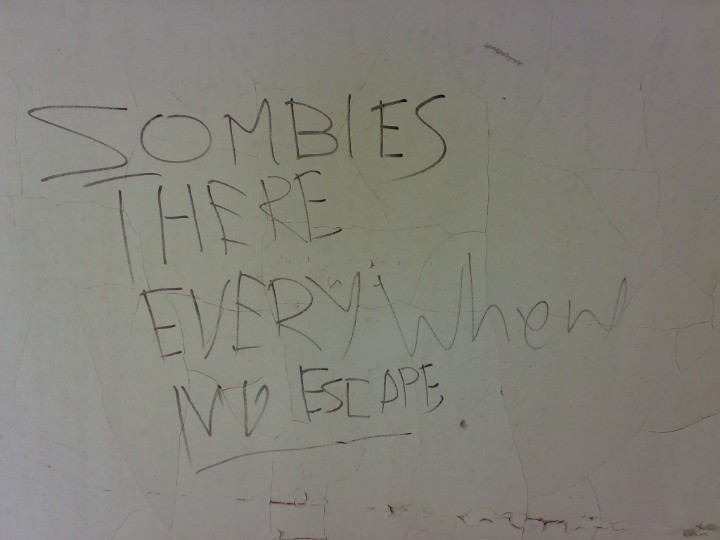 BELOW: This work is located in the ground floor corridor of the Nurses Accomodation Block, the 3 storey block next to The Drive, adjacent to The Chapel. The corridor has been badly burnt out and yet, in the present day (15/05/2011) is one of the longest surviving pieces on the entire site.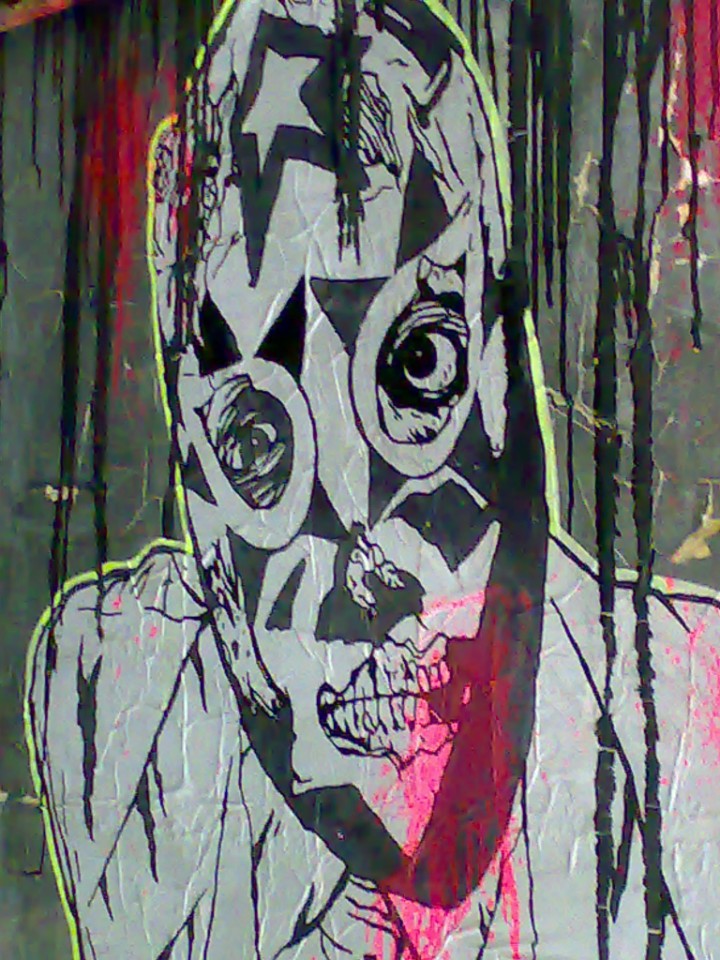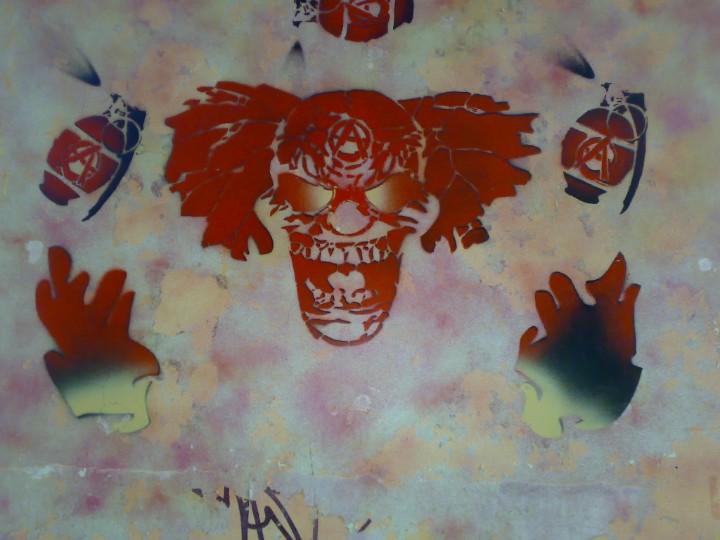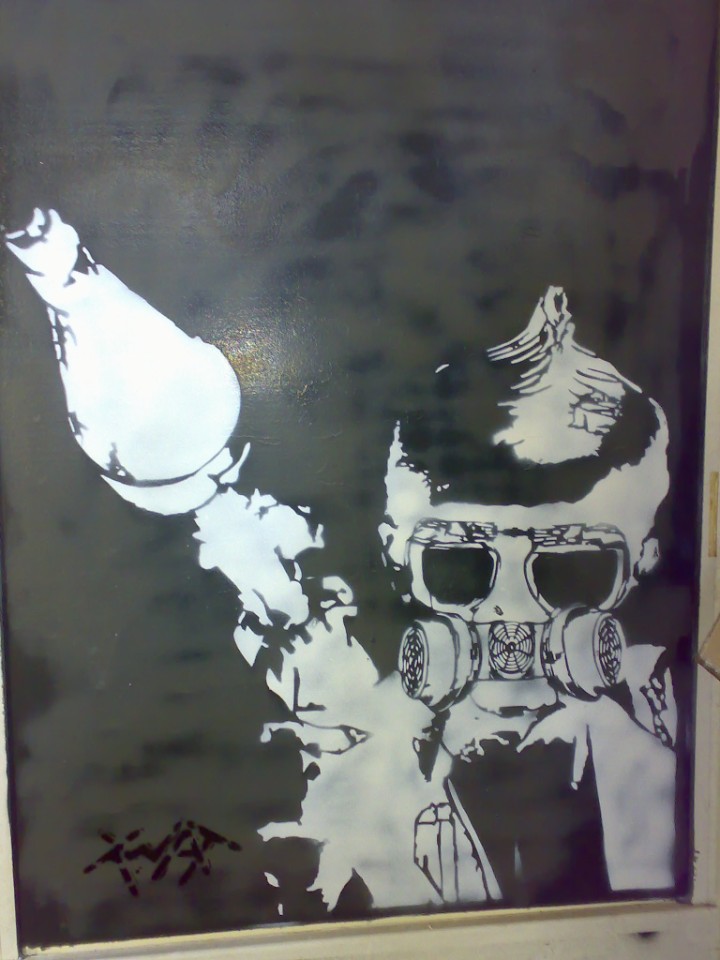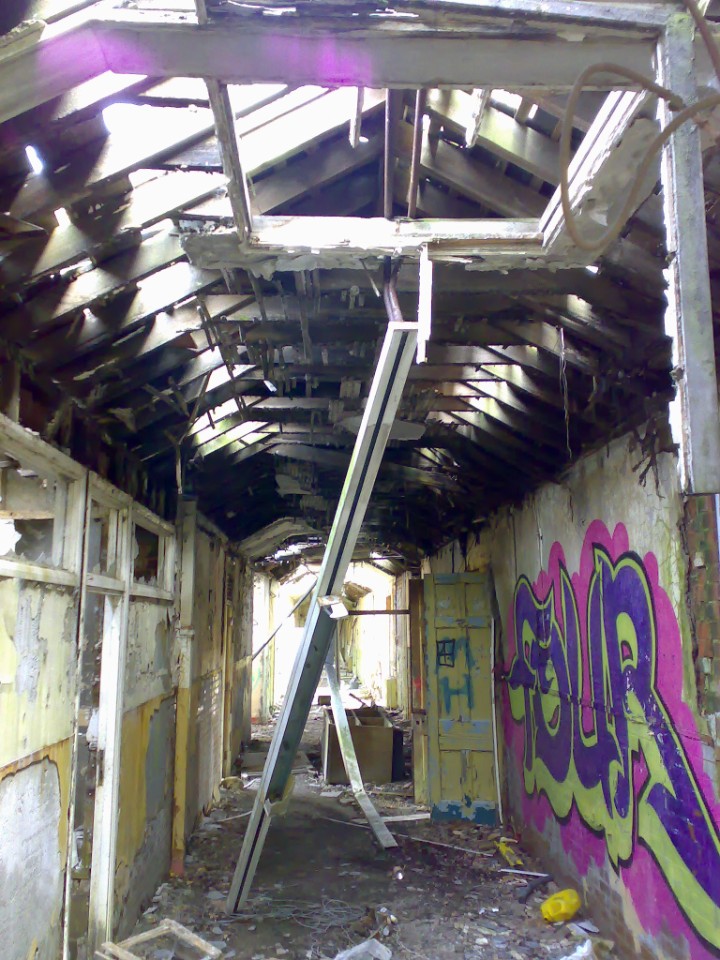 *******************
THE HALL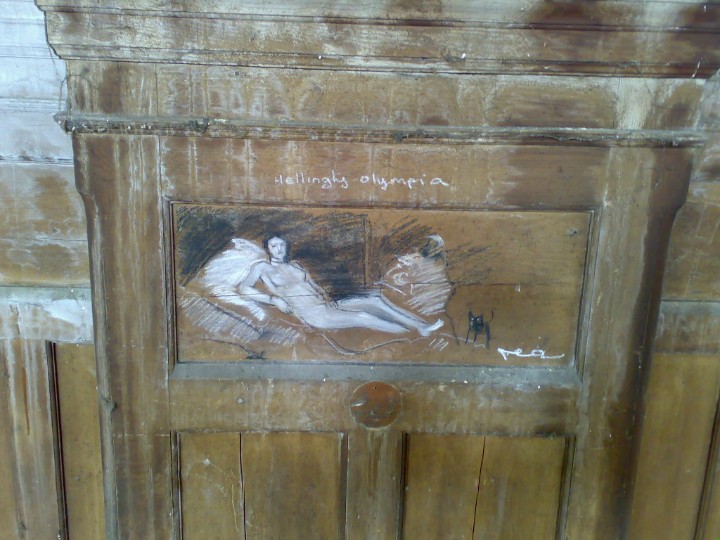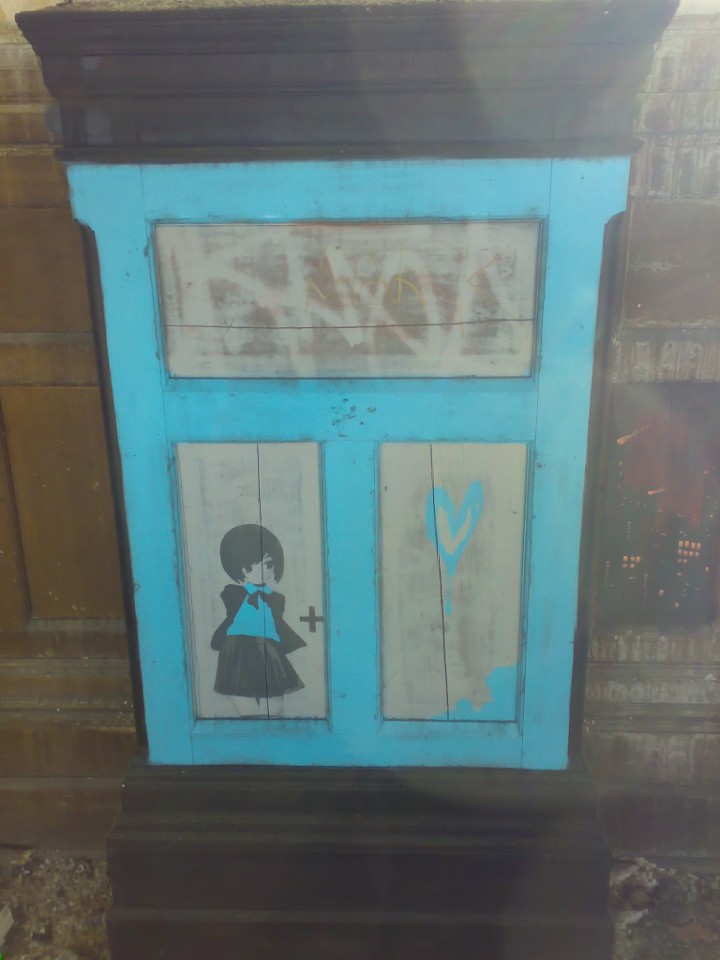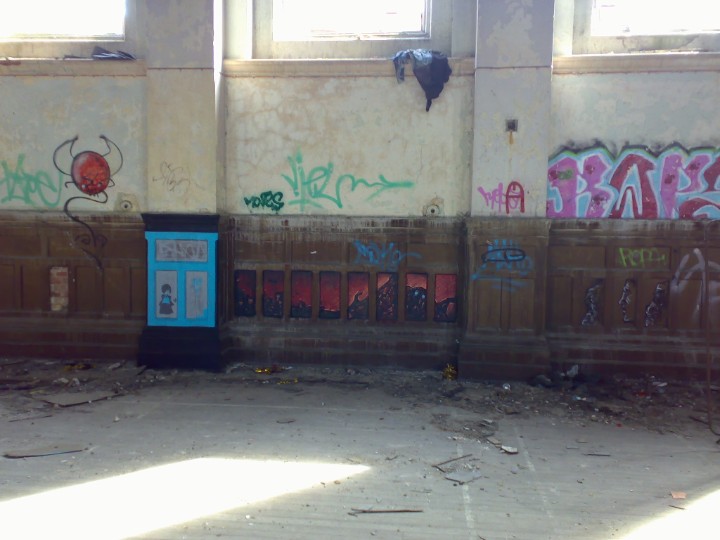 ********************
HALL STAGE AREA
BELOW: "The Guardian", adopted as our unofficial site mascot and logo. It is on a side wall to the right of the stage, just to the right of the heating vent.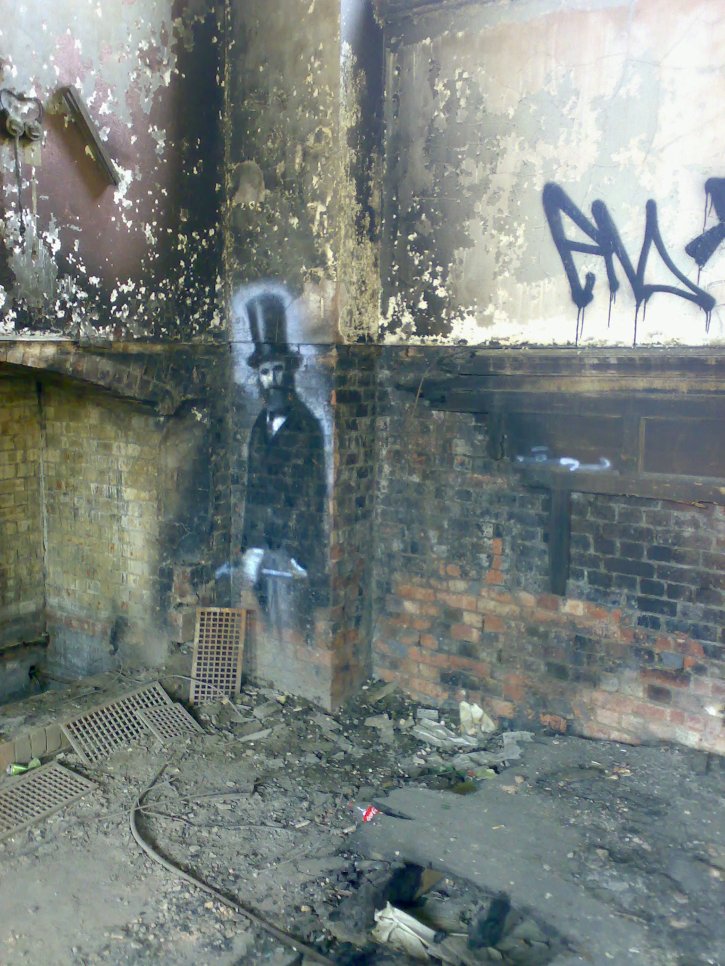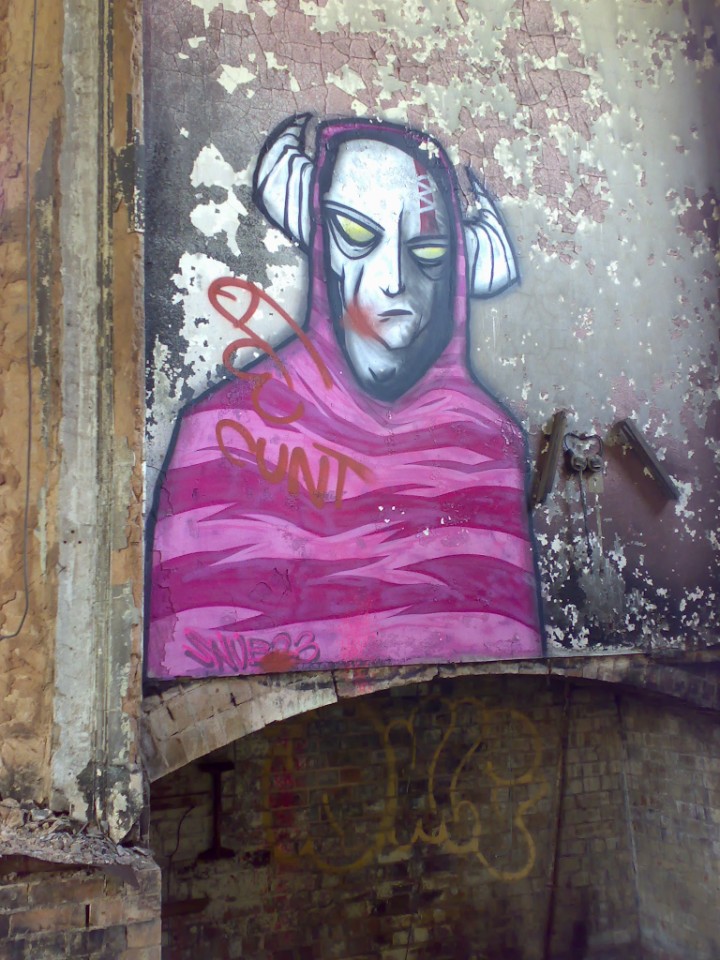 ABOVE: By SNUB 23. This stands on the right hand side wall, next to the stage.
BELOW: This work is on the left hand side of the stage, but on the inside wall, facing the Hall.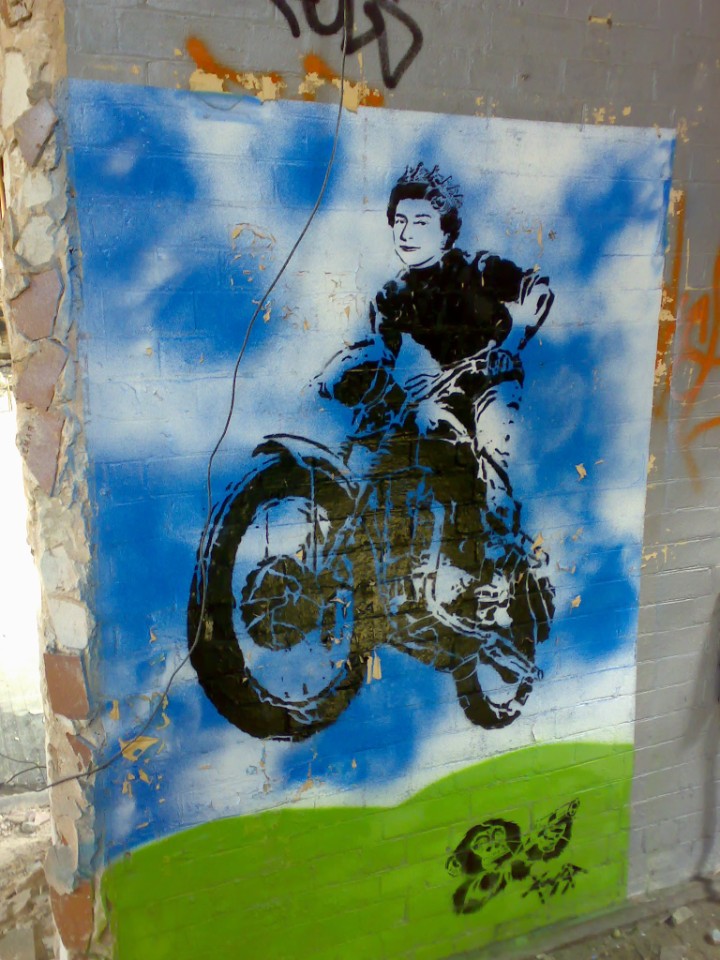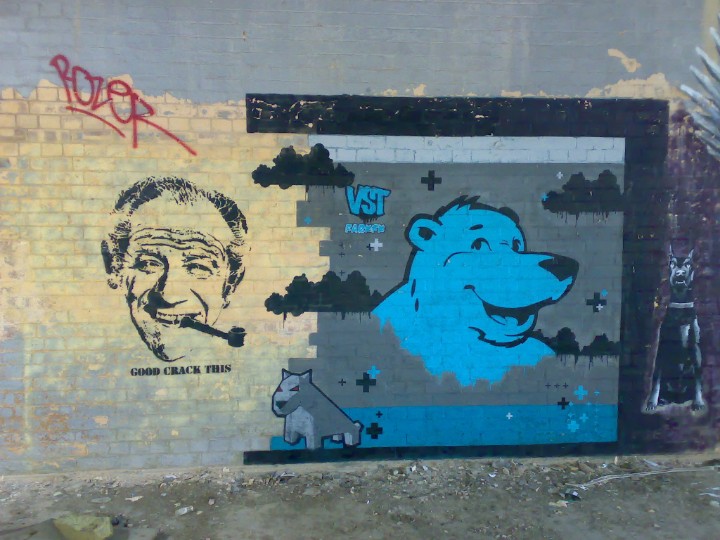 ABOVE: Rear of the stage, left hand side.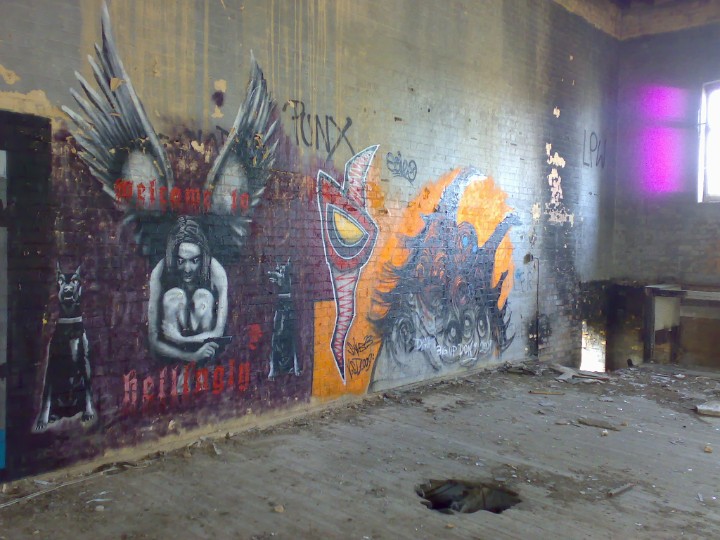 ABOVE: Back of the stage.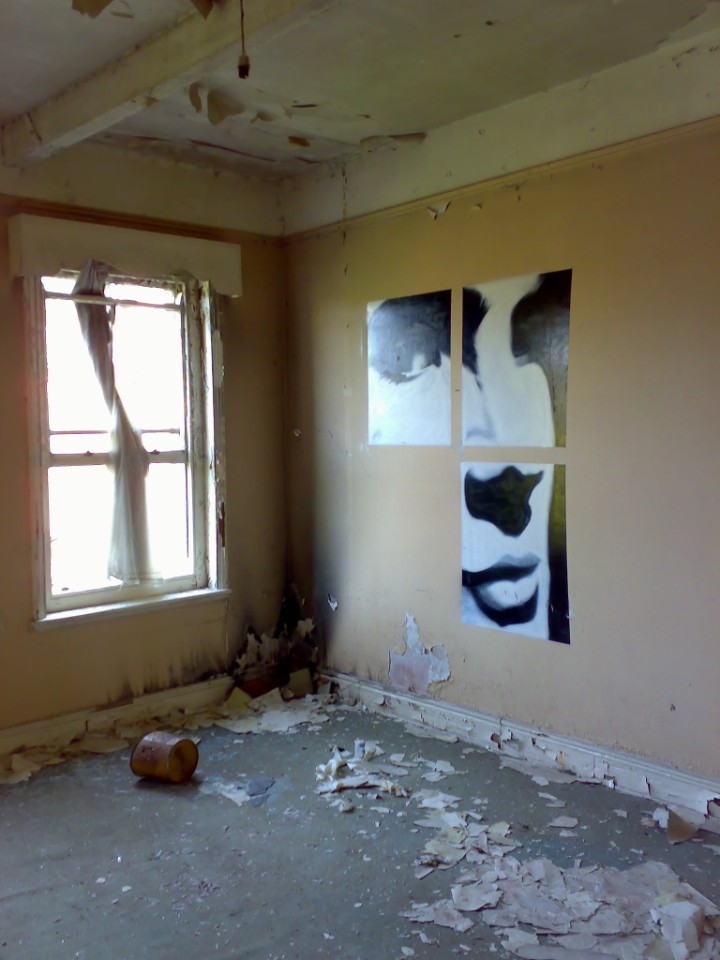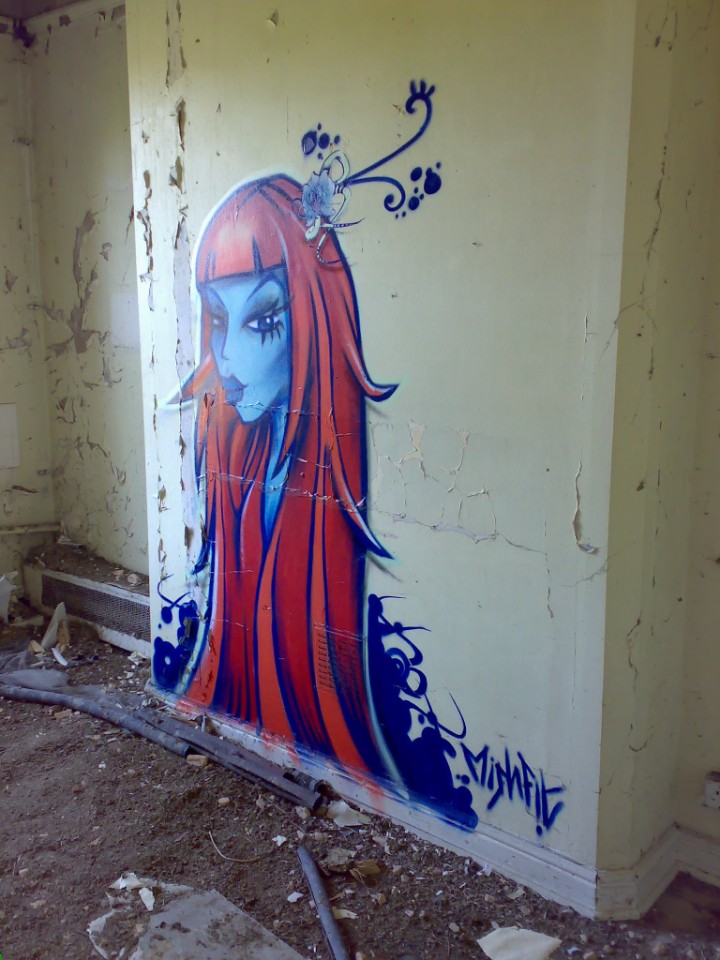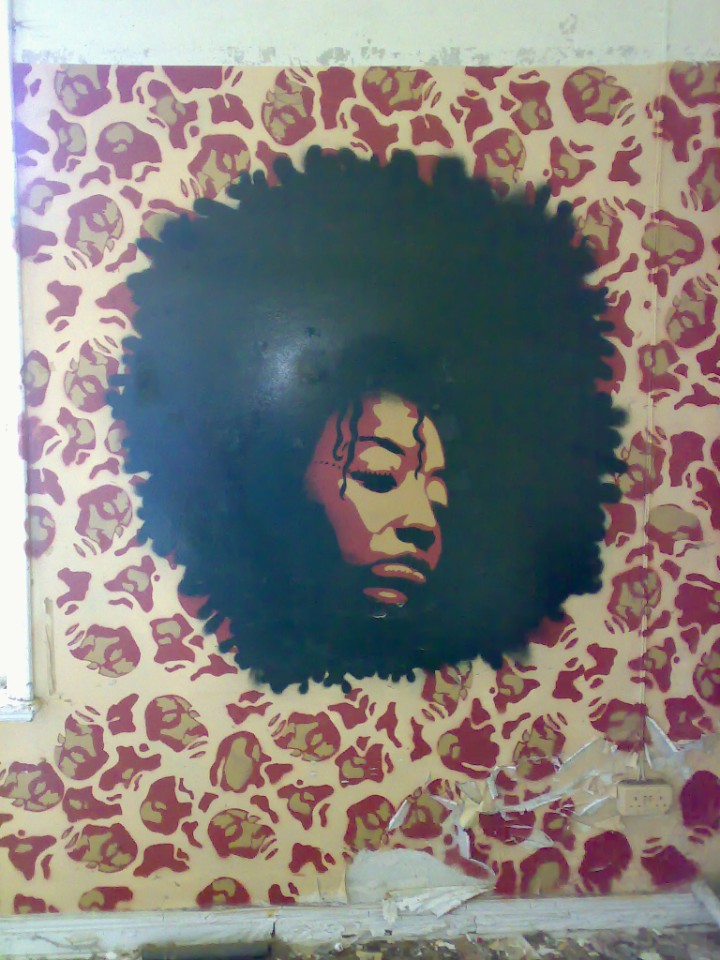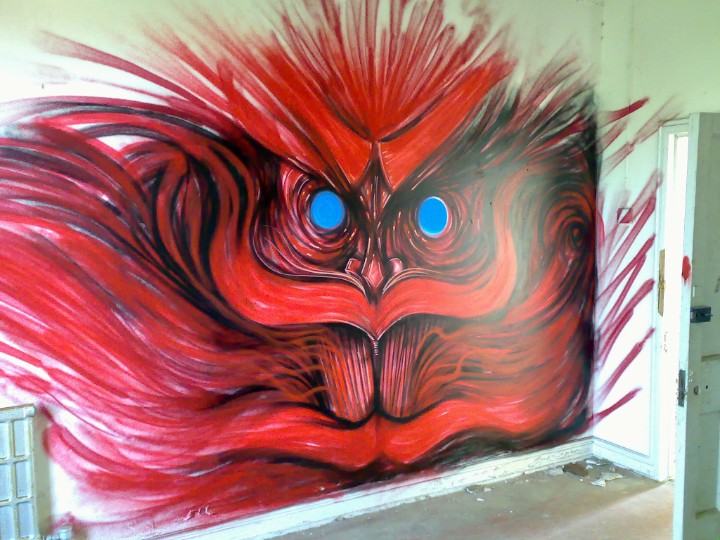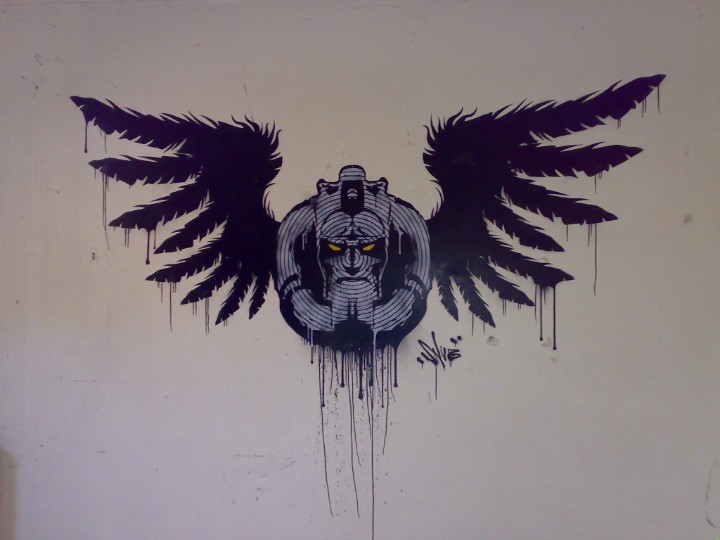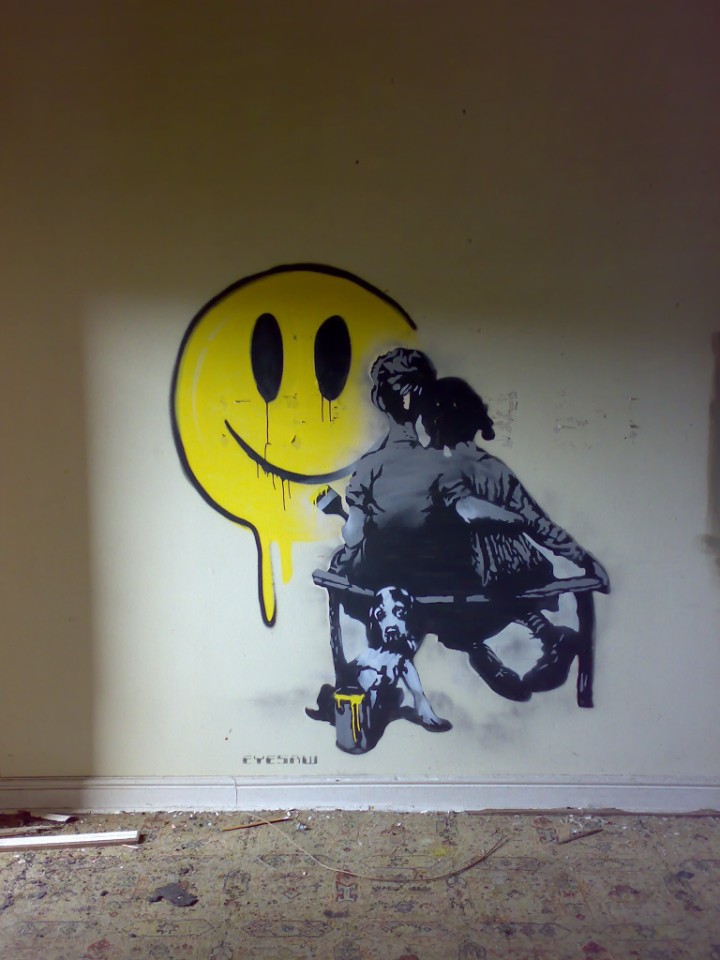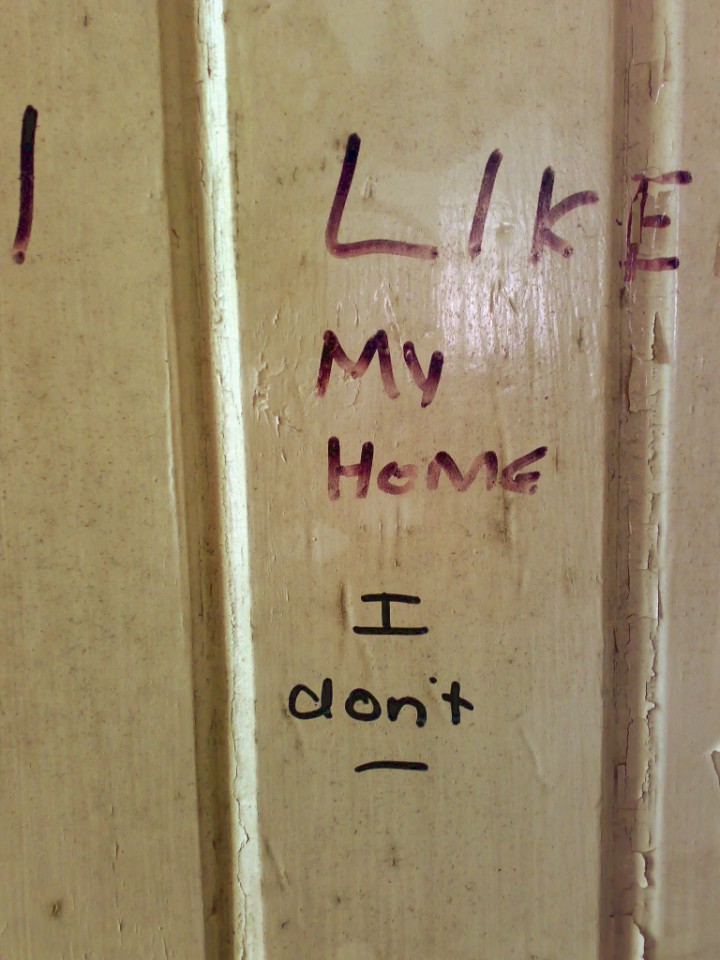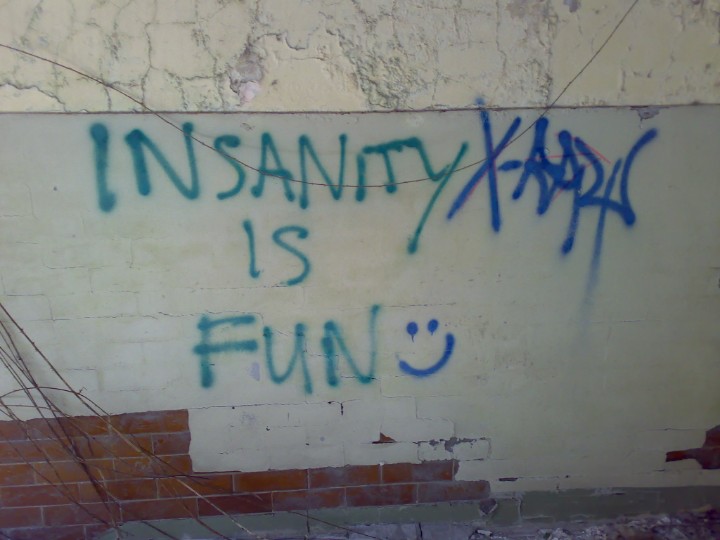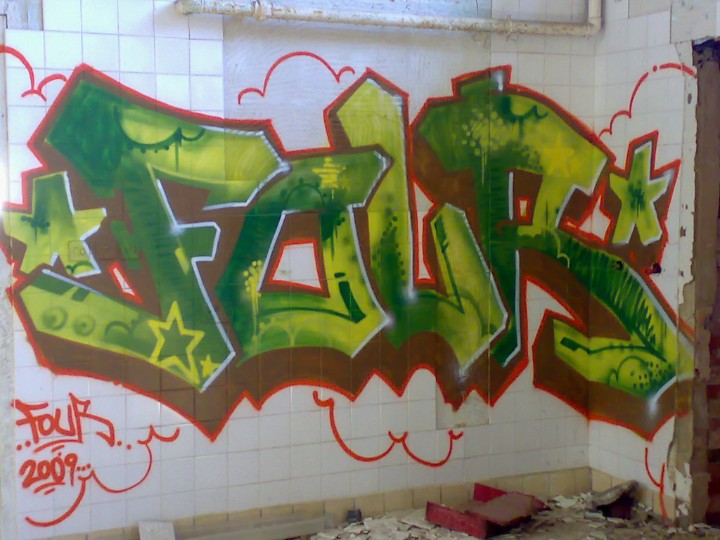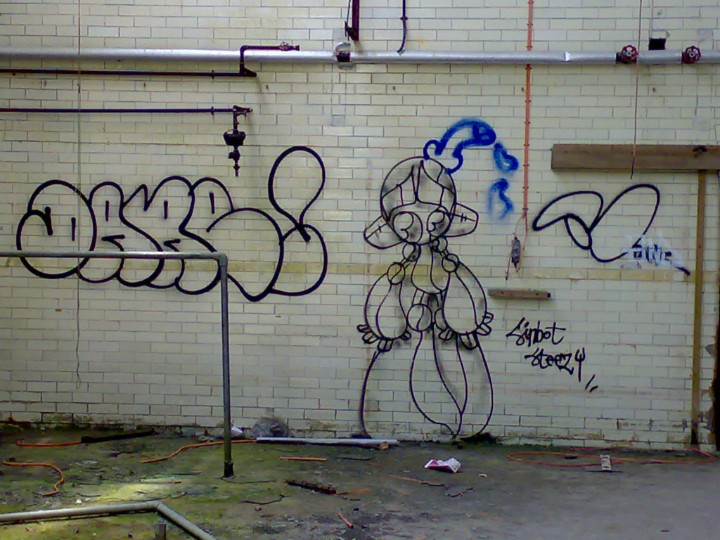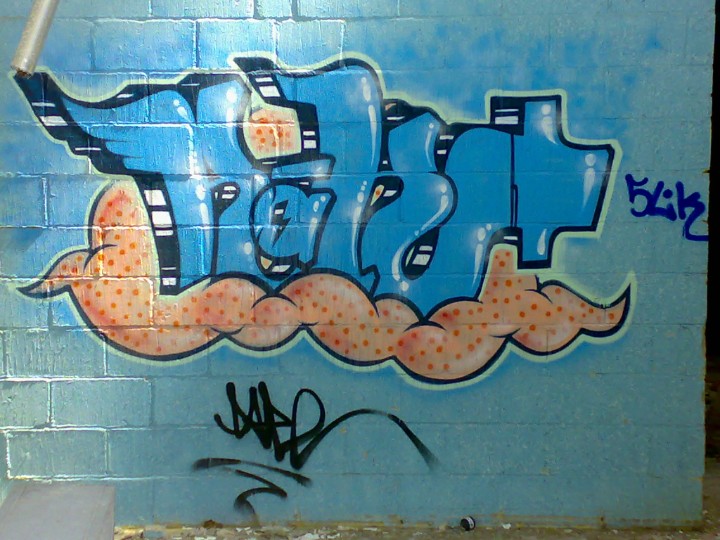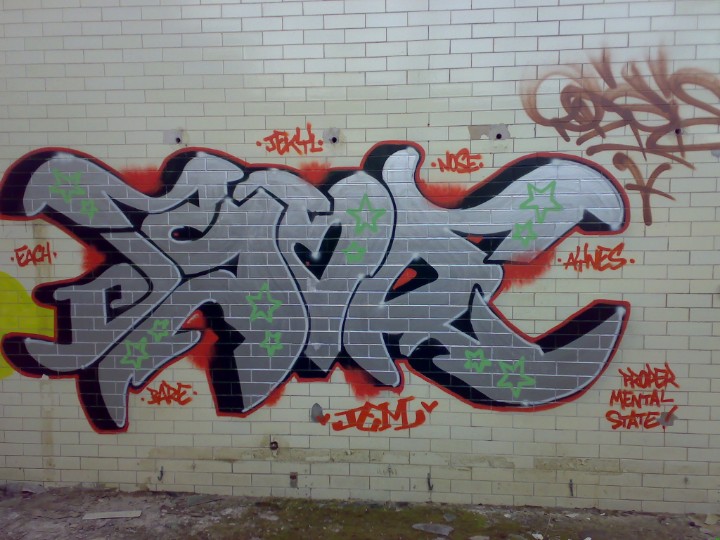 ABOVE & BELOW: These pieces were both located in the Laundry Area on the northern side of the site, closest to The Drive.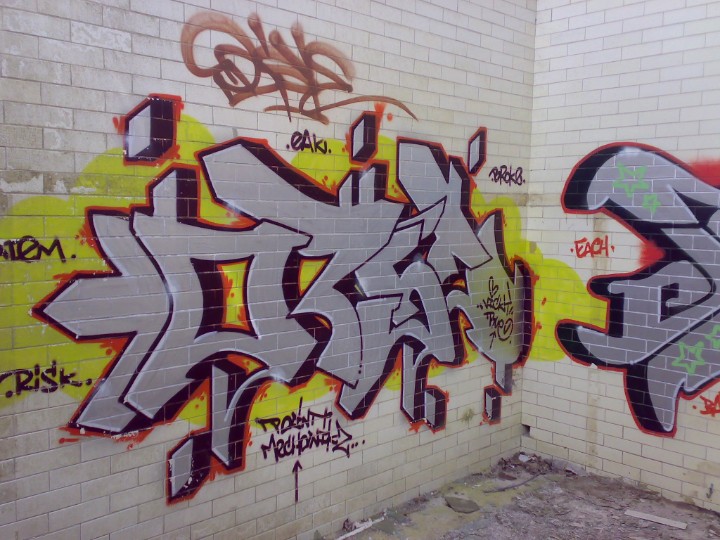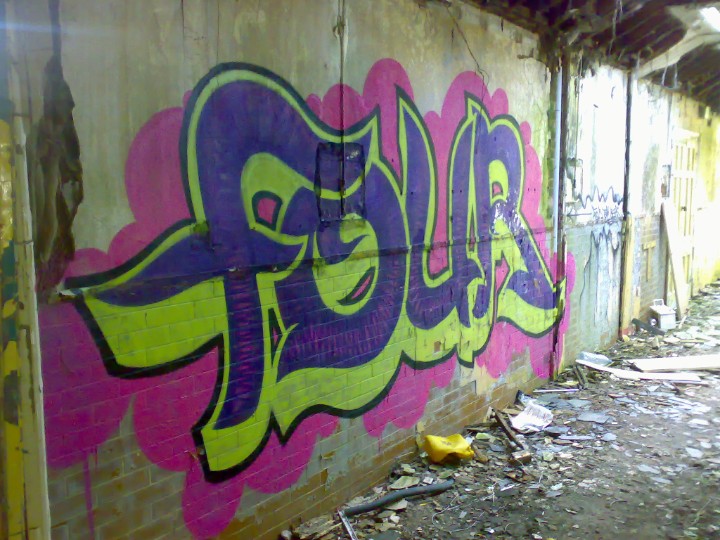 ABOVE: This graffitti is located in the Main Corridor, adjacent to the door into the western end of The Main Hall.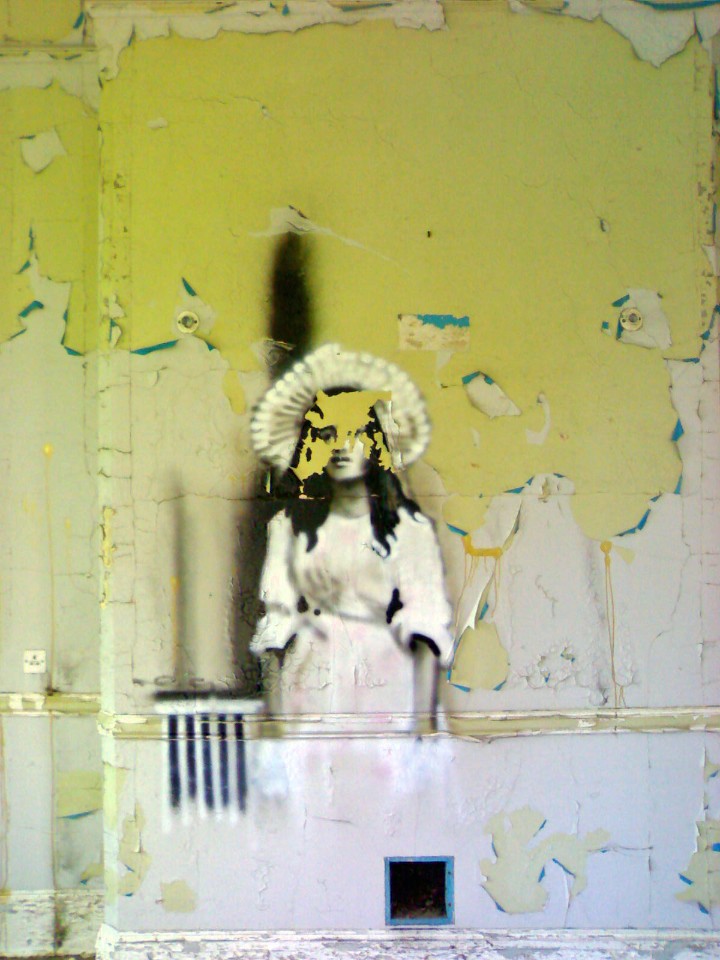 ABOVE: "Chip in her Shoulder". Very sinister.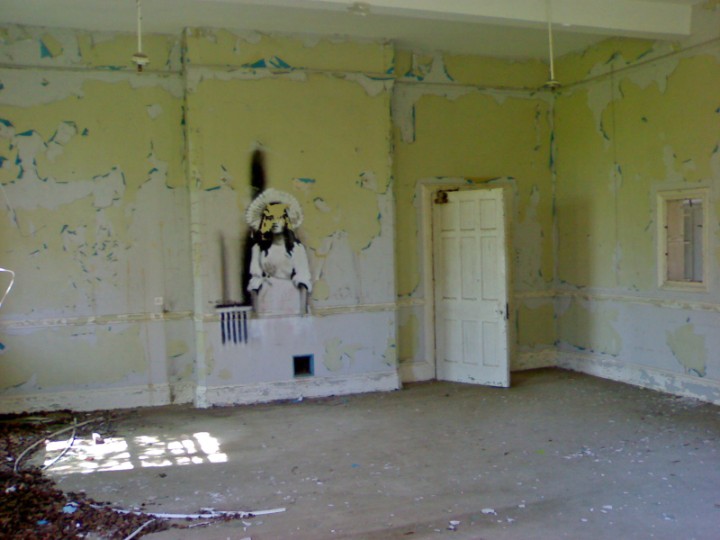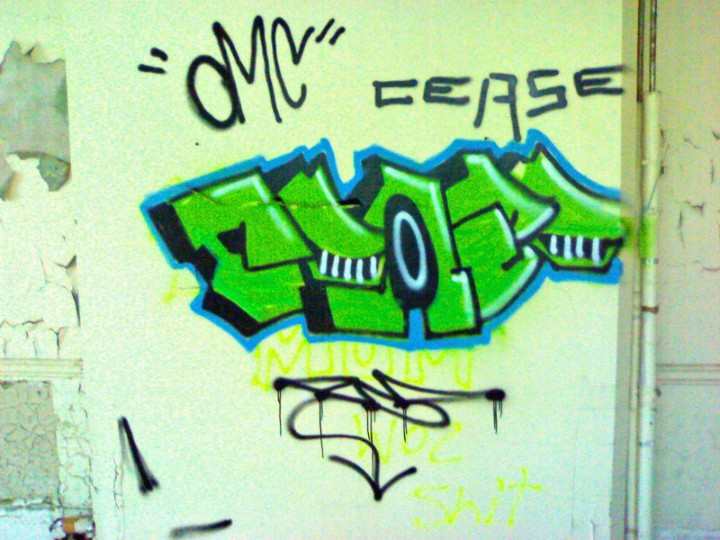 ABOVE: This was on the wall of an upstairs day room in the Accomodation Villa.